Kids' Page
Water Conservation Game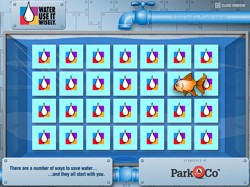 Test your memory by playing a water conservation game courtesy of the Water - Use It Wisely web site.
Activity Booklet
Have some educational fun with our Activity Booklet(1,120 KB PDF).
Wetlands Fortune Teller (3,092 KB PDF)
Word Search (3,202 KB PDF)
Did you know wetlands are as productive as tropical rain forests?
They are among the most fertile, complex, and productive ecosystems on earth. Wetlands are extremely important for storing water, lessening the impact of flooding and filtering contaminants out of our environment. And much more!
Approximately 64% of wetlands in the south and central parts of Alberta have been lost, but we can make a difference. There are ways we can work together to renew and restore our wetlands – spread the word, wetlands count!